Local Coworking Pricing. Affordable Rates. Day Passes.
You're On a Journey. We've Got the Space to Get You There.
THE BRANCH


(FLEX DESK)



$360/month
Work at any open desk or table in the common area
Choose your comfy spot, settle in, knock out the work, have fun.
THE PERCH




(DEDICATED)



$650/month
A permanent desk to call your own and a lockable file cabinet.
24/7 Access
Get a personal space complete with lockable drawers — it's all yours.
THE FLEET




(SOCIAL)



$75/month
Dip Your Toes Into HAYVN.
Connect with the local professional community through in-person and virtual member events, directory tools, networking opportunities…discounts on meeting space rentals, access to HR benefits, option for mail services and more.
THE FLEET PLUS
(SOCIAL + MAIL)

$99/month
Upgrade adds professional mail services
Enhance your Fleet membership with a professional mail address and services. Attend in-person and virtual live member events and workshops, directory tools, networking, discounts on meeting space rentals and partner workshops, access to HR benefits, and more. Includes option for Digital Mail Plus plan.
THE FLEET +4
(VIRTUAL OFFICE)
$200/month
Flexible for your changing needs!
The Fleet package plus 4 Day Passes or 4 credits of meeting room space (for the huddle room or mini meeting room time). Or any combination such as 2 credits of meeting rooms and 2 days in the space. Includes option for Virtual Office plan.
Whatever you're working on when you come to HAYVN, we've got the tools you need to make it happen.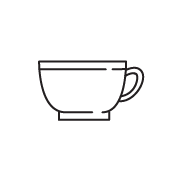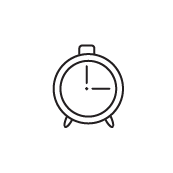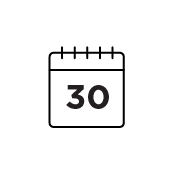 Try Coworking at HAYVN For a Day
A Coworking Space for Women (and men) in Fairfield County, Connecticut.
Bring Your Laptop. Take a Tour. Get Work Done.
Even though my company has its own offices we look forward to using the state of art technology that HAYVN's facilities offer.
Pamela Viglielmo
President, Menaji Worldwide, LLC
Being an entrepreneur can be quite lonely at times. Having a working environment which has both quiet, focused areas in which to work and also others to bounce ideas off of and network with is huge. I love the space and the people!
Kim Barron
Founder, New Leaf Graphic Design
To be able to meet and work with clients in an environment that is not only professional but hugely collaborative and inspiring is a dream come true. I love the vibe of the space and networking with the amazing HAYVN community members.
Nancy Sheed
Principal, Sheed Communications
I chose to work at and join HAYVN because for my first time being on my own as a business owner, community was very important. As an entrepreneur and therapist, the journey can be lonely and I wanted to be in a space that was inspiring and also where I was able to connect with others.
Nadia Fiorita, LCSW, CHC
Licensed Clinical Social Worker, Health & Wellness Coach
I'd been working from home for 4 years and had always wanted a co-work space though the ones available were either too far or not the right feel. When Hayvn opened it was the perfect solution; a convenient location and a well appointed, comfortable and bright work space. Hayvn has the comforts of a home office with the stimulation of a community. It's the perfect fit for me.
Katy Kinsella
Senior Sales Manager, Kerry
Achieve unthinkable outcomes! As a venture and enterprise developers by way of public relations and marketing, being part of HAYVN's thriving community is terrific.
Gregory Papajohn
Founder, Archie Group