GET TO WORK
Short-Term Private Offices Available
It's Time to Get Out of the House and Find a Safe HAYVN.
We are here to help with Short-Term, Part-Time, or longer Leases for Private Office Spaces. Regain momentum in our safe and welcoming coworking space.
Various office sizes to fit your needs!

• Private + Fully Furnished 

• Lockable + 24/7 Access

• Local + Easy Parking
• Safe Protocols For Social Distancing

• Super Strong Technology and WiFi

• Beautiful Lighting
• Stand Up Desk Options

• Professional Daily Cleaning

• Quiet + Productive Environment
Please Note: Tours are generally available from 9am-5pm. Masks required for tours.
If you have a special request for off hours please send as an email hello@hayvn.com or call us at (833) 429-8659.
"Magic happens when you are in a community, trust people more and hope to share business opportunities"
-Featured in the May/June Issues of Moffly Media's Wesport, Fairfield, Stamford and Greenwich Magazines
Whatever you're working on when you come to HAYVN, we've got the tools you need to make it happen.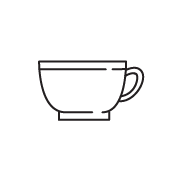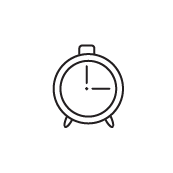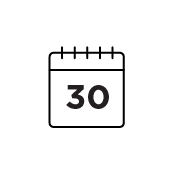 HAYVN is home to professionals across many diverse industries:
Having private offices within HAYVN has been great because it gives agents the flexibility to operate collaboratively within the HAYVN shared space while also having privacy when needed. Agents love having a separate office to set up shop with a sense of permanence and purpose while working within the larger HAYVN home.
Amanda Bryan
Compass Real Estate
It's great to have a place to accomplish the three C's: convene, communicate and build community. They're so important to our firm's success.
Gregory Papajohn
Founder, Archie Group
Suzanne Robitaille
Head of Content & Media, Archie Group

As an IT Service Provider that has clients from the Tappan Zee Bridge to Enfield, CT, my team of 8 work apart many days. HAYVN has given us a central location to call 'home'. The site's amenities and staff are far more than anything we could have done on our own.
Linda Kuppersmith
Chief Technology Advisor, CMIT Solutions
HAYVN is a wonderful community, where I can collaborate, socialize, network, work and find support. When I need privacy, the private offices provide the perfect space.
Marie Rocha
Co-Founder/ Managing Partner, Realist Ventures
I'd been working from home for 4 years and had always wanted a co-work space though the ones available were either too far or not the right feel. When Hayvn opened it was the perfect solution; a convenient location and a well appointed, comfortable and bright work space. Hayvn has the comforts of a home office with the stimulation of a community. It's the perfect fit for me.
Katy Kinsella
Senior Sales Manager, Kerry
To be able to meet and work with clients in an environment that is not only professional but hugely collaborative and inspiring is a dream come true. I love the vibe of the space and networking with the amazing HAYVN community members.
Nancy Sheed
Principal, Sheed Communications